Take Your Field to the Next Level
John M Schedler is Baraka Sport's Principal and has been instrumental for successful projects nationwide and overseas with national teams, major professional teams, and collegiate sports teams. Here are some of the projects he was involved with as Consultant/Principle of Baraka Sport or as Manager for several previous companies: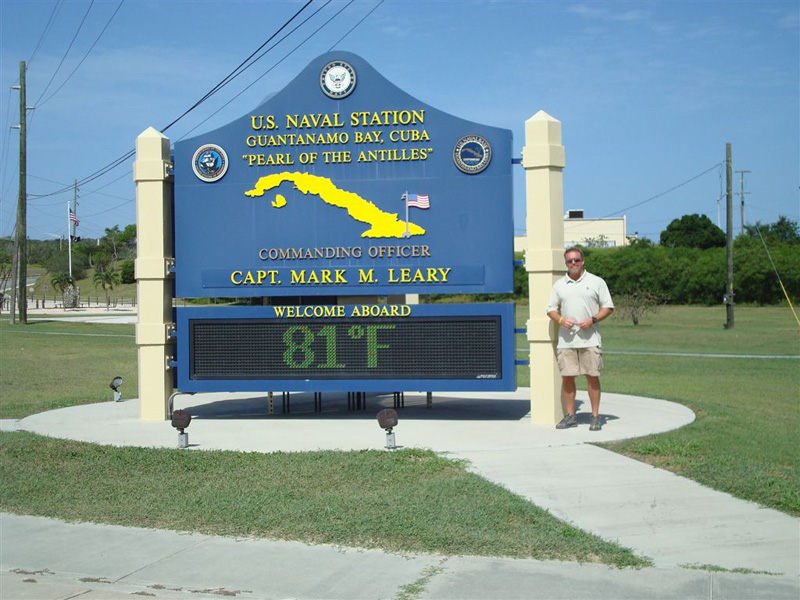 Chicago Bears
San Fransisco 49'ers
St. Louis Rams
Kansas City Chiefs
Auburn University
Oregon State University
Washington State University
Holy Cross
University of Missouri
University of Arkansas
Bermuda Football Association
University of Nebraska
Brigham Young University
University of Cincinnati
Clemson University
Cornell University
Georgetown University
University of New Mexico
US Naval Station, Guantanamo Bay Cuba
Hamilton Tiger-Cats
Virginia Commonwealth University
University of Tennessee
University of Colorado
New Mexico State University
CSU Long Beach
Naval base San Diego
Naval station Great Lakes
Naval base Coronado
Naval station Norfolk
Naval submarine base New London
St. Johns University
United States Air Force Academy
American University of Puerto Rico
Baltimore Orioles
Boston College
University of Iowa
Cleveland Indians
Kansas City Royals
Kansas State University
University of Utah
Swiss Club Singapore
University of Puerto Rico
LSU
San Diego Chargers
Marshall University
Nation Guard, Saudi Arabia
Minnesota Vikings
MIT
Bermuda National Sports Centre
Northwestern University
Ohio State University
University of Oregon
NAS Fallon
Nas lemoore
NB Ventura county mugu hueneme
Naval station Everett
NAS Whidbey island
Naval base kitsap-Bremerton
Naval base kydap – Bangor
Montana State University
Radford University
Princeton University
US Naval Station, Souda Bay Crete
Stanford University
Denver Broncos
University of Texas
UCLA
Johns Hopkins University
University of California Berkeley
University of Kansas
University of Miami
University of Louisville
Virginia Military Institute
Wake Forest University
Seattle Seahawks
Washburn University
Worchester Polytechnic Institute
Camp Lemonnier – Djibouti, Africa
Toronto Blue Jays
Washington University in St Louis
Lotte Giants – Busan, South Korea
NSA Bethesda
JEB Little Creek
Nas el centro
JB Pearl Harbor
PMRF Barking sands kauai
NAS Pax river
Naws China lake
NAS Oceana
What Our Clients Say About Us
John, I believe your working knowledge of the processes and details have helped all parties work together to make this a successful project. Thank you!
Andy Sythe, Director Long Beach State T&F / XC
John, I just wanted to say thank you for coming down and taking care of us and especially the work you did on our fields. They look great! I am very hopeful that with the suggestions you gave our Sports Coordinator that we can continue to have them in use for a while longer. We will definitely keep up a maintenance schedule to keep them in good shape. All the best and thanks again,
Alec Culpepper / Fitness & Category A Program Director / Morale, Welfare & Recreation / U.S. Naval Station Guantanamo Bay, Cuba
A very special thanks to John Schedler without whom this project could not have been completed on time. His expertise and thirty plus years of experience has been critical in the success of this project in spite of all the challenges that have arisen. His ability to work with the installers and improvise and overcome has been impressive. He simply would not give up on this project no matter how many challenges arose.
Margie Trandem / Engineering Technician / N4 / FEAD Camp Lemonnier Djibouti, Africa
What Baraka Sport LLC Can Do For You
We offer a wide arrange of services that start with Owner Representation to ensure your project turns out exactly the way you expect. The nature of the project can range from new construction to replacement or renovation of existing facilities. Baraka Sport can help guide you though the myriad of vendors and contractors to help build and select the perfect team for your project. Once the team is put together Baraka Sport can help manage the project with only your best interests in mind. No agenda other than TRUE OWNER REPRESENTATION. Whether it be an RFP process or GSA or Cooperative Purchasing we have the experience and can help get you exactly what you want.
More and more facilities are showing signs of warranty related issues. Working with your vendor may be slow and frustrating. Baraka Sport can help facilitate a speedy solution and bypass the delays and potential costs vendors might bring to the table. By hiring an expert Owner's Representative for these sort of issues the situation will be handled much differently. Owners will have all the necessary information to make an informed decision on the situation rather than a one-sided or self serving series of delays and offers.